How To Create A Budget That Works
Learn how to create a budget that works and amaze all your (broke) friends.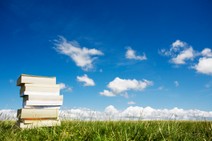 Our free budget plan that shows you how to make a budget can help you get started, but where do you go from there?
These free personal budgeting articles below will help you learn how to make a budget that's uniquely YOU.
Everyone's different. Everyone has different needs and goals in life. So, it only makes sense that you'll want to fine-tune your home budget once it's set up.
Use the information in these articles to help you sharpen your knowledge of personal budgeting and adjust your home budget to meet your unique needs.
This information is essential to understanding how to make a budget that's simple, effective and easy-to-follow.
Just clicks on the links to read!
Personal Budgeting Articles
What Is Zero-Based Budgeting?
Budgeting Money By Paycheck